3 dicembre 2009
Tempo di seminari in quel di Plymouth. A dire la verita' non e' una cosa recente, siccome diverse serie parallele di conferenze su invito stanno andando avanti con una frequenza mai vista almeno da un paio di mesi a questa parte. Per svariati motivi (leggi trasferte) fino a questo momento non ho pero' potuto partecipare troppo. Rimedio in parte oggi, presenziando al seminario tenuto da Luis Montesano della Universidad de Zaragoza, dal titolo Affordance learning using Bayesian networks.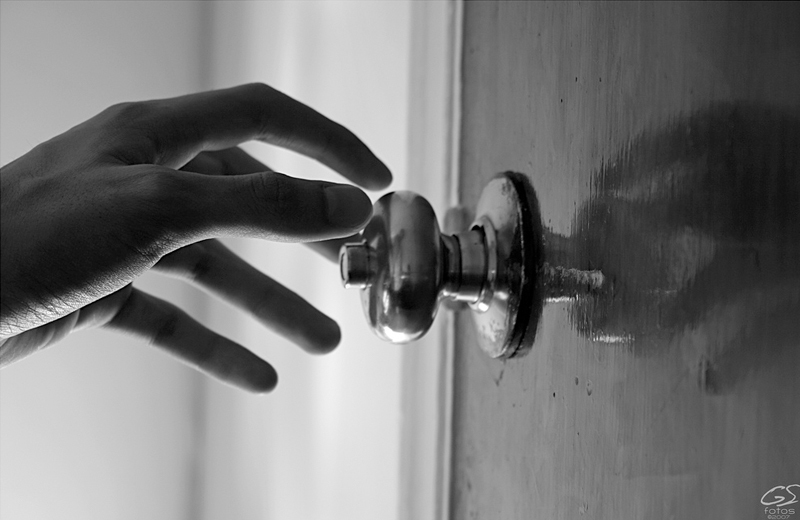 Quotando Wikipedia, an affordance is a quality of an object, or an environment, that allows an individual to perform an action. Le affordances, per dirla invece alla Gibson, definiscono la relazione di un agente con l'ambiente nei termini delle sua capacita' di azione/percezione. Il modello proposto da Montesano e colleghi mira a far si' che un agente artificiale (sia esso simulato a computer, oppure un robot vero e proprio) possa imparare dalla propria esperienza quali sono le affordances offerte da un particolare oggetto. Per farlo si appoggia a reti bayesiane la cui struttura viene definita autonomamente durante la fase di apprendimento. I curiosi possono scaricare dal link qui sotto un articolo che spiega nei dettagli il procedimento adottato.
Nel corso degli esperimenti, l'equipe ispanica ha utilizzato come piattaforma robotica di riferimento il Baltazar, un robottone un po' pomposamente definito umanoide, ma comunque simpatico. Baltazar e' ritratto qui sotto durante un momento della fase di training.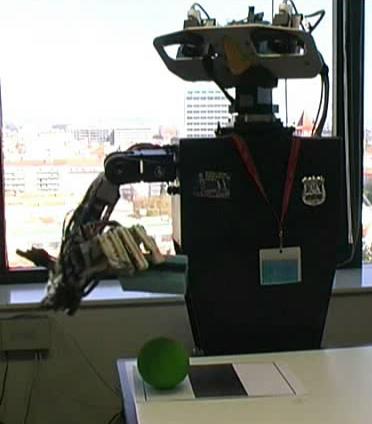 A me ricorda piu' ET che non un essere umano. Ma si tratta comunque di dettagli. Il lavoro e' interessante e merita un'occhiata.